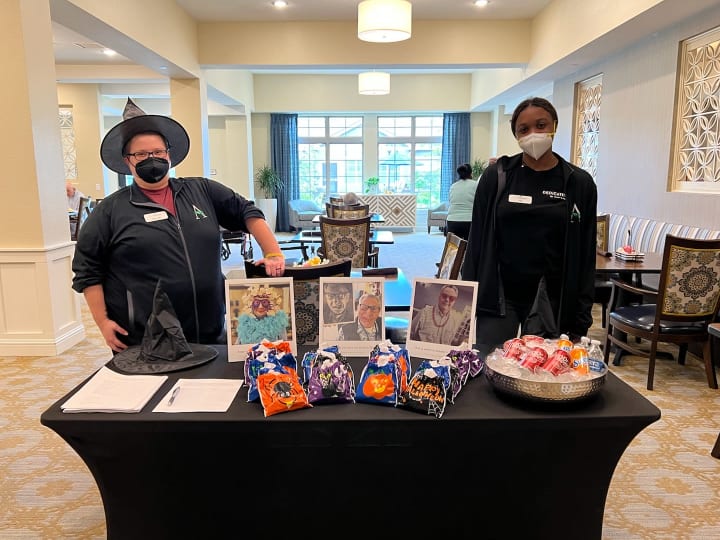 The year of 2022 at The Westbury Senior Living has been one to remember. The team has overcome a lot in the ever-changing world. We continue to learn and grow as a team to give the best service to our residents.
Our team at The Westbury loves to have fun! Whether it's Easter, Halloween, Thanksgiving or Christmas time, they help the residents enjoy the holidays. Celebrating employees on their accomplishments is one of our favorite things to do. Rewarding hard work goes a long way to ensure the happiness of our employees. Staff being recognized for picking up extra shifts, working long hours, going the extra mile, and doing things like serving in the military, brightens everyone's day.
A lot of our team members volunteer to go above and beyond, like helping the Wellness Director with scheduling or making copies and building packets for the Business Office Director. Our team is helpful in ways, like giving a co-worker ride to and from work or lending a helping hand when it's needed. The Executive Director is what makes a building, and our ED excels for our employees and residents. She's the first to jump up and help where it's needed and is quick with resolutions.
We are a few days into 45 days of Holiday Cheer, and you can feel the Christmas spirit at The Westbury! Throughout the month we will get to enjoy festive foods, a Christmas party, door decorating contests, and cookie decorating. As we get into 2023, we will celebrate the holidays, employee appreciation, birthdays, and anniversaries!