September is "National Good Neighbor Month," and in the spirit of this special time, we would like to take the opportunity to share about a unique part of our senior living community - our Memory Care Neighborhood.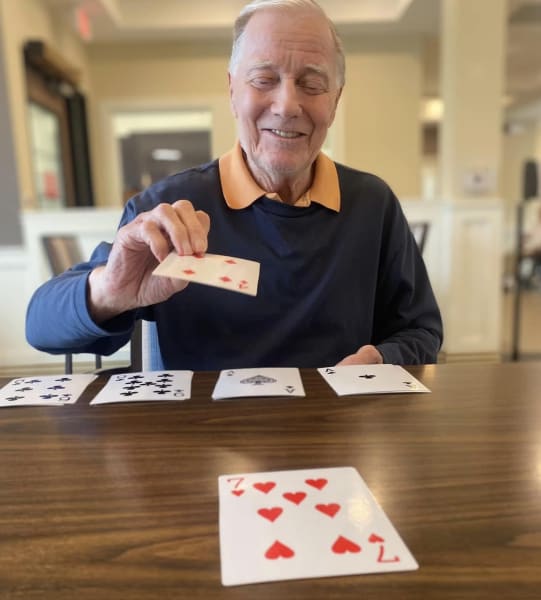 Here at The Westbury Senior Living we strive to make our Neighborhood a special place, not just for our residents, but for everyone who comes to visit and join in our daily festivities. We celebrate being good neighbors every day.
We call our Memory Care community a Neighborhood because of our family-like atmosphere. It has its own distinct feel, and the term neighbor indicates a special connection between those living in the neighborhood. 
Our approach to memory care is unlike any other community. There are purposeful activities that really help keep everyone engaged. The life stations are an amazing addition that allows them to explore different types of interactive settings that keep them connected to things they may have previously experienced in their lives. All of that, coupled with the care they receive from our Memory Care Support Partners, make for a great living environment for everyone.
September is also Alzheimer's month. There are many ways to support people who are living with dementia. The best gift that anyone can give to a person with dementia is to become educated. Learning about dementia and the effects that it has on a person is vital to understanding our role in giving them the best life that we possibly can. Dementia residents are living in an entirely different reality than what we are and since they can't come into our reality, we must go into theirs. Focusing on them as a person and not the disease process is critical. These are intelligent individuals that just happen to be losing their memory. There are still so many ways to be able to connect with them at a level they can understand. Take the time to learn about the person and the things that they love, and you will be able to find a way to make a connection that is rewarding and enjoyable for both yourself and the resident.
We encourage everyone to be a "good neighbor" and find ways to engage and make a difference in the lives of individuals living with dementia. You don't need to have a special talent, just a heart for others around you. If you would like more information about volunteering in a Memory Care Neighborhood near you or if you are caring for someone with Alzheimer's or dementia, we would love to help!