For many the holiday season is a joyful, happy time built around togetherness, family, and friends, but for some it can be very stressful and filled with overwhelming expectations, depression, and anxiety. The holiday season can be a reminder of those who are not with us anymore, financial limitations, sadness from being separated from loved ones, and the loss of treasured traditions. Celebrating this time of year doesn't have to be a sad or overwhelming time. It can be a peaceful time of reminiscing, volunteering, spending time with friends, and creating new traditions!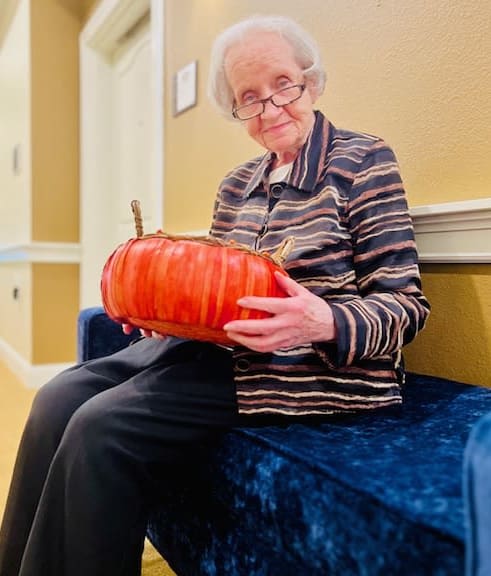 Some common causes of depression during the holidays are separation from loved ones, financial strain, as well as increased anxiety and stress from family, social functions, and obligations.
Signs and symptoms of seasonal depression are withdrawn behaviors, aggressiveness, increased fatigue or sleepiness, and non-verbal cues such as frowning, tearfulness, and deviation from baseline behaviors.
We can help our residents combat "holiday blues" by addressing their needs on an individual as well as a community-wide basis. We can offer to arrange visits or outings with family, invite residents to holiday activities, and decorate common areas. One of the most important factors to consider is to actively engage in conversation to assess if any additional emotional support should be provided to the resident.
As a community, we provide a secondary family to our residents. We must continue to provide supportive emotional care to deter additional feelings of sadness while separated from their homes and families. We can do this by always presenting with a smile, kind words, and positive attitude, while involving the residents and listening to their needs.
We can create new and lasting memories by asking our residents about their personal family traditions and applying them to our community. Anyway, we can further accommodate a sense of home and companionship during the holiday season is beneficial.
The holiday season means different things to each of us. The holidays are about family, friends, food, and tradition. For many, the smells, taste, and decorations bring memories flooding back. We at The Westbury Senior Living hope some of these ideas will be helpful as the holidays approach.