Just as it is at home, at The Westbury Senior Living, preparing for winter can be an arduous task. There are several projects that need to be completed in preparation for cold weather and few of them are easy, especially when Jack Frost decides to come a little early, like this year.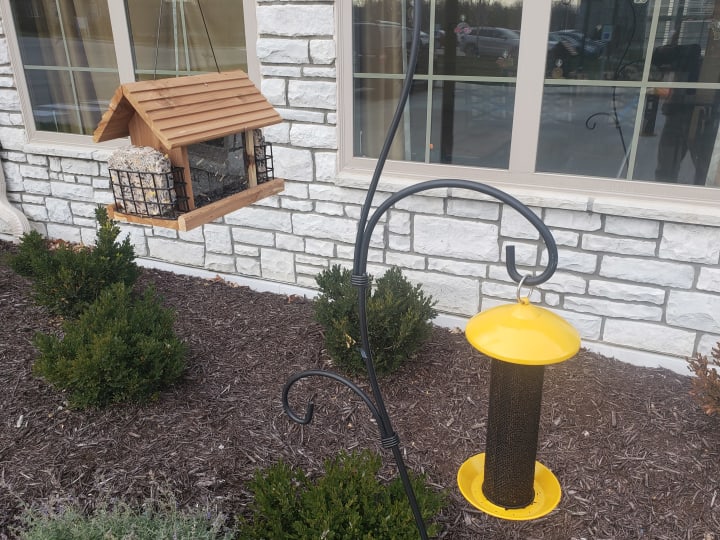 Our homes and businesses can be affected by how quickly we can accommodate these tasks. If we move too early, we miss out on some of the creature comforts. If we wait too long, we run the risk of finding issues at the most inconvenient times (like a broken heater on the night the weather unexpectedly dips below freezing).
Preparation is a strong part of the human condition. Whether storing vegetables and meat or cutting firewood, our ancestors have been preparing for winter weather since their beginning. These days, preparing for cold weather is just a little more complex.
There are multiple tasks we do in the community to prepare for colder weather and freezing temperatures. We drained water fountains and moved pumps indoors. We removed umbrellas and cushions from outdoor furniture. The water supply to courtyard irrigation was shut off on the inside. I met with the snow removal contractor to discuss expectations, including priority zones. I cleaned the dumpster pit decks, while there was still a water supply outdoors. 
I purchased a telescoping ice scraper for our bus driver and installed the rubber mats in the bus, to avoid salty carpets. I met with the department team to explain the importance of keeping entrances free of winter tracking, so it doesn't find its way to the carpets. We also completed the last cleaning of window exteriors for the year. We purchased and planted evergreens to replace fall colors in the front pots. Bird feeders now take the place of fountains, including one in front of the memory care dining room. 
Preparation is important and it makes our work easier and cheaper in the long run. When I start hearing the sounds of chainsaws in my area of the country and the weatherman starts talking about colder weather in the forecast, I know it's time to begin cold weather preparation.
No matter how big your house or successful your company, mother nature always seems to creep up on us this time of year. If you get ahead of it and plan for cold weather, you can save big on both stress and dollars.