Established by the National Center for Assisted Living (NCAL) in 1995, National Assisted Living Week® recognizes the role of assisted living in America while providing a unique opportunity for residents, their loved ones, staff, volunteers, and the surrounding communities to recognize the role of assisted living in caring for America's seniors and individuals with disabilities. The annual observance encourages assisted living communities around the country to celebrate the individuals they serve while simultaneously educating members of the public about what assisted living truly looks like.
This year, The Westbury Senior Living is celebrating the 2022 theme of "joyful moments" from September 11th to September 17th by recognizing how each department plays a role in creating joy for our residents and staff members. ​​​​ ​
Working with seniors has been my passion for my entire adult life. I have been an administrator for the past 11 years and I absolutely love what I do. I adore my job and there isn't anything else I would rather be doing. That's what being a leader of a senior living community means to me.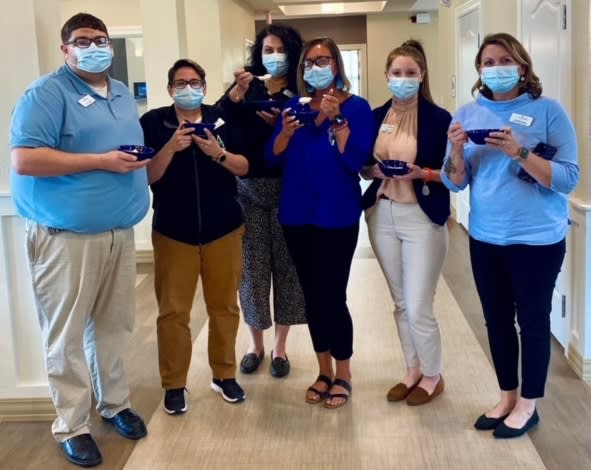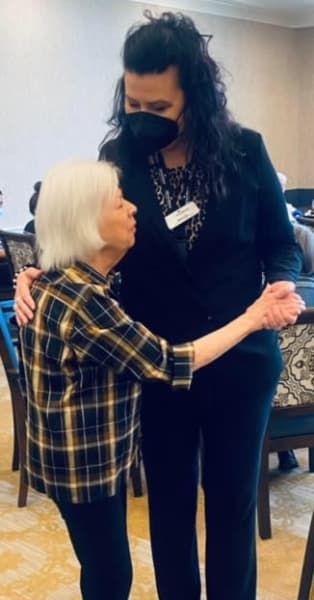 ​​​​​​​
Our team creates joyful moments on a regular basis in our community. We all work hard to find time to be at Happy Hour because it is an event that is attended by many our residents. It's a great time for us to interact with them. We usually have an entertainer here, so we can sing and dance together. It is always a good time. We also have times when residents, particularly in memory care, make different food items. We join them, help with the preparation, as well as eat the finished product, which is always a lot of fun.
Resident Harvey Shell says he enjoys Happy Hour on Friday and our men's group. He commented, "I love my apartment and I feel very comfortable in it. I just love living here. I enjoy all the people and getting to visit with everyone." His favorite memory, so far, at The Westbury, "I remember a dance that I shared with one of the ladies here. We had a really great time." 
We plan to make National Assisted Living Week special in our community by doing interviews with residents, asking them which employee has brought them the most joy. The resident will then be giving that employee a card and a gift. We are going to have a catered meal day and be giving out gifts all week to our staff.
Follow us on Facebook to witness all our joyful moments, but especially from September 11th to September 17th as each department celebrates National Assisted Living Week and the many ways each team brings joy to our community staff and residents!
#NALW #whatseniorlivinglookslike