This year, at The Westbury Senior Living, I am very thankful for grace. The grace shown to us by our residents when we weren't at our best. They stuck with us and appreciated those of us that kept showing up and worked hard to finally get things turned around. We dealt with a lot of chaos, but we are now reaping the benefits of never giving up.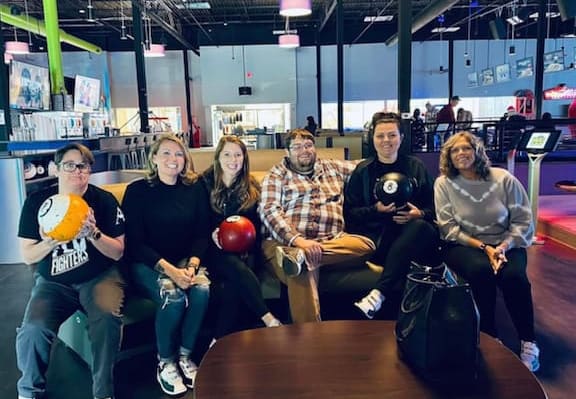 There have been so many wonderful Happy Hours, sports gatherings, and brunches. We always have a great time when we get together with the residents and families. We laughed, danced, and even gathered with residents for a team member's baby shower. We have shared so many happy moments. Over this year of ups and downs so many residents have become like family. It has been a wonderful experience and I can't wait to see what next year has in store for us!
All our department heads have been rock stars this past year. They helped cook and serve in the kitchen and even cleaned the building when we didn't have any housekeepers. We have a solid team that works side-by-side to get things done, even when the circumstances seem insurmountable.
EmpowerMe has been one area of stability throughout our past year. They have the same three therapists now as they did when they started, doing a fantastic job. We have so many residents that have benefited from their services and they always provide their services with a smile. It has truly been a joy to work alongside them.
This coming year, we plan to have more outings scheduled, more and new live entertainment, and new events added to the calendar. We also plan to add new menu items, tailoring it to what our residents want. Overall, we plan to just grow as a community and improve in all areas to provide the best senior living experience in Columbia